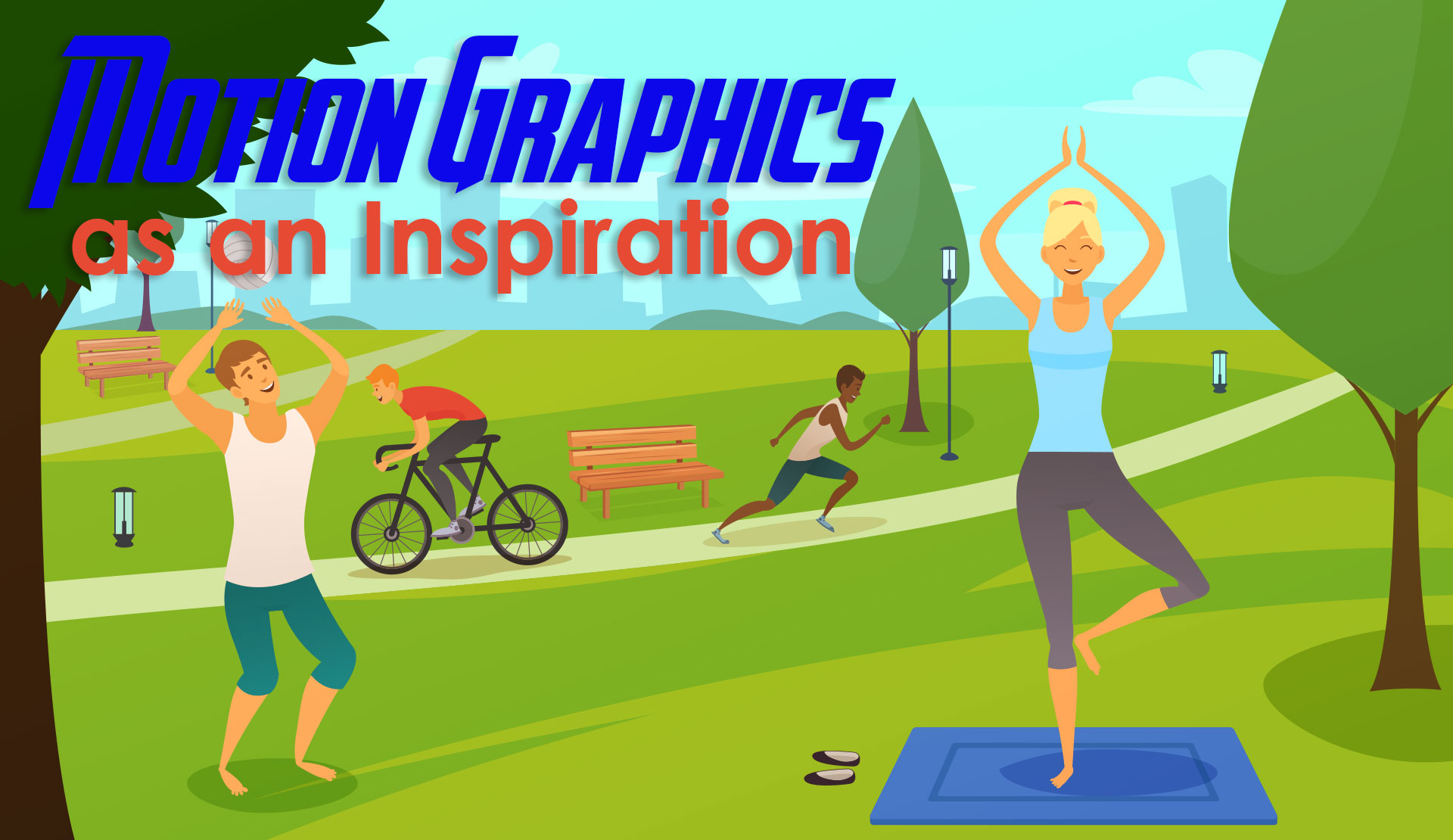 Think back to some of your favorite videos. What did you like about them?
Every single part of the video, from the story to the graphics, just fits perfectly together. They complement each other, working in back to back in creating something special.
What is Motion Graphics?
Motion graphics is animation with text as a major component. In other words, it is an animated motion graphic design.
Ever since motion graphics has first entered into the scene, there has been a debate about the thin line between motion graphic and full animation. The opening credits of Hitchcock's Psycho 1960 is the best and an early example of motion graphics, where the collaboration of motion, sound, and graphic design come together exceptionally well.
Motion graphics are a nice way to communicate with the viewer and add depth to the story. Together with music and effective copy, they can give us an everlasting message. Motion Graphic is used to create ads, title sequences for movies, videos and to share information.
Best Motion Graphics Examples
Let's take a look at some examples of motion graphics in action.
1. Branding
Broadcast channel La Effe was looking to refresh their brand, something that would set them apart from other SKY channels. The new design, by Nerdo Creative Studio, is a meld of high-end art magazine-like styles cherry-picked from the history of graphic design, with a strong emphasis on typography. We think it's fair to say you don't see something like this on television every day.
2. Television title sequence
The main title sequence for HBO's True Detective is a great example of well thought out visuals mixed with restrained typography. The bleak landscapes reflect the inner lives of the characters and illustrate the story – a toxic swamp of damaged people. In an interview in The Art of the Title, Creative Director, Patrick Clair, described how important the story was to the design process, saying that "story is always the most fundamental part of our design process."
3. Creating awareness
This awareness video combines motion graphics with a background track and a voiceover to share a powerful message.
It's all about the story. There's no need for color or fancy designs in order to share something that matters. Sometimes, the simplest designs can illustrate a story in a more direct way, while keeping the integrity of the story intact.
You can use simple motion graphics in their own motivational, awareness, and explainer videos by crafting a powerful story and using animation to support it.
4. Explaining a concept
Motion Graphics are best and great for creating a powerful explainer video. ITFT uses motion graphics to illustrate their points and show the blockchain in action. It's an effective way to support a concept because it can help the viewer visualize it in a way a presentation can't.
Next time you create an explainer video, you can use motion graphics to support a point or to help the viewer see the information you share in a different way.
5. Telling a story
This video proves that you can use motion graphics to create an outstanding music video! The graphics itself tell a different story that complements the song, the same way other music videos do.
It's an interesting concept that highlights how different contexts of motion graphics can be used in. You can use them to create a short film or even make an ad.
6. Share a product video
Product videos can be a great way to promote your product in front of customers and increase sales. Motion graphics can help you create entertaining, fun, and engaging product videos that are cheaper to produce as compared to full animation, and bring something a little different to the table, like this video from Lavit.
You can use motion graphics to inject a bit of life and levity into a presentation or video in a variety of contexts. Making an infographic video? Why don't you give motion graphics a try today?