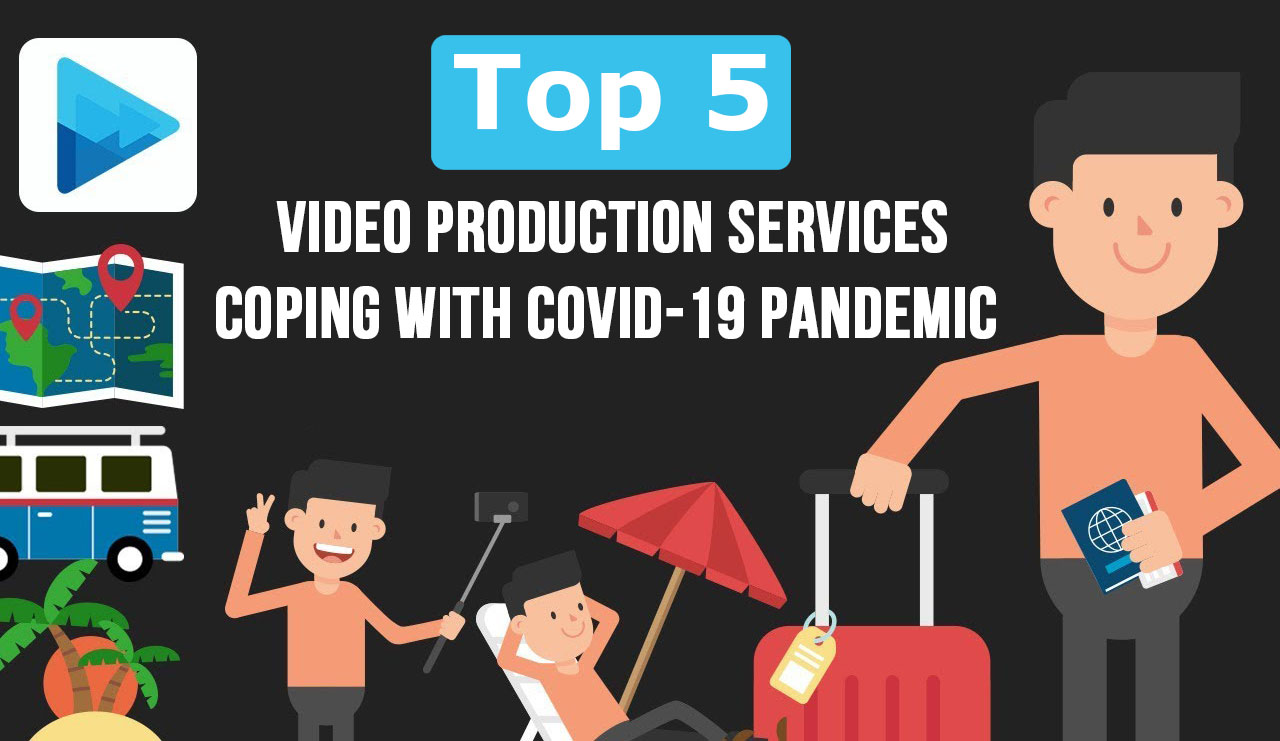 Like the rest of the entertainment business and video production companies has ground to halt over the escalating COVID-19 pandemic, there is one area that been able to keep the lights on for the most part-animation.
Many Animation companies with their creative teams are working in sync from home.
We all know the outbreak of pandemic Covid-19 all over the world has disturbed the political, social economic, religious and financial structures of the world's topmost countries such as US, China, Germany, France, Italy, Japan and many otters are at the verge of collapse. It is observed that the economy will recover from this fatal disease by 2021 only.
The Covid-19 pandemic is first and foremost a health crisis. Almost all the countries have rightly decided to close schools, colleges and universities. The policymakers are facing crisis between closing schools (reducing contact and saving lines) and keeping them open (allowing workers to work and maintain the economy).
Home schooling is not only a massive shock to parents' productivity, but also to children's social life and learning. We all are aware that teaching is moving online, on an untested and unprecedented scale. Importantly these changes are likely to increase inequality.
The economic impact of COVID-19 on India depends on number factors like the virus spread itself, the effectiveness of the policy responses.
India declared a self-imposed quarantine on March 12 and went under a complete lockdown from March 24. 75% of the Indian economy is in a Lockdown state borders are closed; schools & training courses are suspended across the country and labor movement is also curtailed. Nearly all the production company have stopped their production until further notice. Almost all IT companies are operating from home.
In this tough time where people are advised to stay home, online learning from home is encouraged no one can deny it that video is the #1 form of media used in content strategies and education. This is obvious because it is an effective medium that gets companies more qualified leads, increase organic traffic.
Our market is crowded with hundreds of video companies, all these animation company promise to make the best videos to make your brand come alive with their "amazing video production services".
In this blog we have listed the best top 5 companies in India that are operating in this crucial coronavirus pandemic. Check it out!
Digitoonz stands for Digital Cartoons. It is a Noida based animation studio that was established in the year 2009. It provides world-class animation services. Digitoonz has a global presence. They worked on various Television series and feature films. Digitoonz is the company that is ready for the reinvention of the 2D cartoons. The company is a successful one in this genre and has made quite an effort to make a development in the sections of the Indian cartoon world. The company makes movies and shows for the kids and the content is appropriate for them. The channel is sensitive to the content as it is for the children. It is quite well known. Digitoonz also has another company called Digitoonz Interactive whose prime focus is Gaming development. The content developed by the Digitoonz is broadcasted in various major kids' channels of USA, Middle East, Latin America, Europe, and the UK.
Best Studios, an animation company in Noida specializes in creating engaging animated videos that explain your business ideas, concepts, services & products in the best possible way. At Best Studios, we create highly impressive videos (Animated Explainer Videos, Marketing Videos, Educational Videos, Corporate Videos, Whiteboard Animation Videos) as we think them to be the best vehicle to drive awareness for your struggling brand. Our attractive and interesting animated videos are targeted towards educating your customers as promoting your services & products. We an explainer video company in Noida leave no stone unturned to help you churn the maximum ROI through our videos.
People understand better when they see information in visual and audio media, explanatory videos and several formats since creativity and interactivity sync well in multimedia presentations. Our team has been known for enhancing the aesthetics of animated presentations and use immersive strategies to provide an appealing user experience. We just love conveying stories through attractive 2D animation and Illustrations for a varied range of countrywide and global businesses.
Best Animation Studios, 2d animation company has witnessed a never-ending growth due to our work ethic and passion to excel. We are one of the 𝘁𝗼𝗽 𝗮𝗻𝗶𝗺𝗮𝘁𝗶𝗼𝗻 𝘀𝘁𝘂𝗱𝗶𝗼𝘀 𝗶𝗻 𝗜𝗻𝗱𝗶𝗮.
DQ Entertainment is a pioneer of the Indian Animation industry for many years now. With amongst the largest animation production capacity for Television, Home Video, Online Game Art, Feature Films, Visual Effects, mobile, and next-generation console games, they have established themselves as a trusted Animation Service Partner, Distributor, Producer and Licensor of iconic Global Animated Brands. With an in-house skillset of over 1000 production associates, DQE can be considered as one of the largest animated-content production houses in the world today.
A technology-driven animation company which was initially named as Gyan Era Learning Solutions Private Limited in 2010. CG (Computer Generated) animation, Toon series, short movie production. The main work of this organization is to provide electronic-based education to all the students. They launched many amazing products for students which were a huge success. This company is well known for its approach towards the field of animation by their out of the box thoughts. The Prismart Productions are also well known for the internship offers they provide to the Youngblood for the newer ideas about animated films.
This company focuses on developing animated content that explains about business ideas, concepts. A Delhi-NCR based company, their services include mobile application demi, 2D motion graphics video, and promotional video services. This company is specialized in the making of animation videos. They have also made some commendable works in the short animated films and also provide some good internship programs for those who are interested in the future work about the picnic. It is ranked five out of five by sulekha groups in the field of animation. Some of the films made by them are really worth being in film festivals.
Well, friends, that's about it! If you are looking for top video production services in the market right now, look no further! You can also read a detailed blog on Top 10 Animation Companies For Your Business In India (read). Meanwhile we can assure you that at BEST ANIMATION STUDIOS, we understand that the purpose of developing marketing videos is to achieve specific business goals. That's the reason why, for every project we work with, our main mission is fulfilling our client's needs.